Books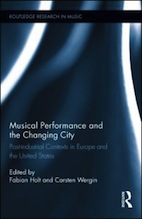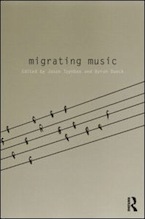 Migrating Music


Edited by Byron Dueck and Jason Toynbee
London: Routledge, 2011


Chapter: "New York Comes to Groningen: Jazz Star Circuits in the Netherlands"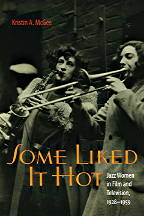 Some Liked it Hot: Jazz Women in Film and Television, 1928-1959
Kristin McGee
Hanover: Wesleyan University Press, 2009
Reviews
Choice Outstanding Academic Title 2009

Finalist TLA Richard Memorial Award 2010 and American Musicological Society Lewis Lockwood Award 2010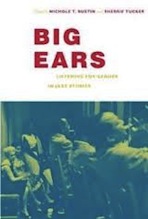 Big Ears: Listening for Gender in Jazz Studies


Edited by Nichole T. Rustin and Sherrie Tucker
Durham:  Duke University Press, 2008
Chapter: "The Gendered Jazz Aesthetics of That Man of Mine: The International Sweethearts of Rhythm and Independent Black Sound Film"
Collectivities and Mixed-Mediations in the Netherlands' New Jazz World
Articles and Chapters
"Orientalism and Erotic Multiculturalism in Popular Culture: From Princess Rajah to the Pussycat Dolls" in Music, Sound and the Moving Image 6/2: 209-238 (Liverpool University Press, 2012).
"Remixing Jazz Culture: Hybridity and Collectivity in the New European City" in Jazz Research Journal 5.1/2: 67-88 (Equinox, 2011).
"New York Comes to Groningen: Jazz Star Circuits in the Netherlands" in Migrating Musics: Media, Politics and Style, edited by Byron Dueck and Jason Toynbee (London: Routledge, 2011).
"Representing Gender and Race in (American) Jazz Film and Television, 1920-1960" in Jazz Women in Film and Television website (2011).
"The Feminization of Mass Culture and the Novelty of All-Girl Bands: The Case of the Ingenues" in Popular Music and Society 31/5, 2008: 629-662.
"Black All-Girl Bands and Film: From Vaudeville to Soundies" in Rocktober 40, 2005: 30-35 (Chicago: www.rocktober.com).
"Women in Jazz: An Annotated Bibliography" in Jazz Educator's Journal 27/2 , 1994: 17-23.